Today brings us to the third festival of the Sacred Nights of Antinous. Unfortunately, I don't get to do as much ritual and preparation for this night as for the next; and in fact, in order for the activities of tomorrow/the next festival to occur, I'll need to press myself on non-Antinous-related work tonight and try and get it all done to leave as much of Saturday and Sunday free as possible for the devotional tasks to come…more on those tomorrow, with any luck!
Today is the Ophidia, the day in our observations that is connected to the Serpent Path, and to the various snake-related things that come into our cultus of Antinous. And, it's also a kind of day of craziness, unexpectedness, strangeness, and even silliness, if you like.
Here, have a snake.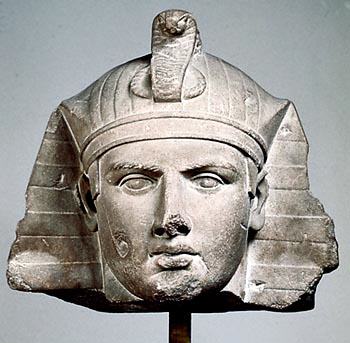 That uraeus is one lucky bastard, I tells ya…
One major figure who is also celebrated today, not only as a Sanctus but as someone who is likely very involved in the earliest theologies of Antinous, and the earliest rituals carried out for him, is Pancrates, a.k.a. Pachrates of Heliopolis. As you may recall, I've been doing some work with him recently (and in the past), but have not completed the next phase of what I had hoped yet due to various ways the process has been stalled. I hope to get to it sooner rather than later, but in the meantime, here's a photo of him (which isn't really him) that you can use to occupy your eyes for a while until something better is generated:
We owe him, I suspect, far more than many of us can possibly appreciate (including most professional historians and classicists), and I hope to help elucidate his role in terms of the the cultus of Antinous at a later date in various manners.
But for now, another snake.
Don't you just love uraei?

Which brings me to my next point. But first, another snake.
That snake is here to introduce the topic of the Trophimoi–Polydeukion, Memnon, and Achilles–but it is especially appropriate, because Achilles is the one depicted above. I imagine, if Memnon and Achilles were alive today, and lived in Ireland, the following video might be something appropriate to them:
These two fellas remind me a great deal of something that I loved when I lived in Ireland: everyone sings everything. There are no songs that are considered "odd" for a singer of any age to sing, including love songs about one's same gender (and which imply that the singer is another gender than they are!) when one isn't queer of any sort, etc. Professionals just as much as everyday people do this when they sing, and don't feel the need to change the pronouns and such, which is fantastic. So, two teenage boys singing Rihanna songs–not in any way weird, and no one would think of saying anything negative about either of them because of it. Plus, these lads just do a damn good job of it in general! Fair play to 'em!
Oh, and this is interesting:
In Britain, yet another "folk art" Antinous depiction may have been discovered recently, along with several other odd objects, including this (which I think Sannion will like):
Apparently, even in ancient Rome, there were delivery services for such things!

So, from head-snakes to trouser snakes, we've got the full range covered here today, as you can see from this next photo…
Yes, indeed: completely covered (damn it all to hell…)…
And, if this post hasn't made you turn and run screaming into the night with your arms flailing about you, and if you are at all intrigued by the Serpent Path, you might check out this book, which is the only one on the subject thus far.
Praise to Antinous, to Hadrian, to Glykon and Chnoubis and Ophioneus and Wadjet and Renenutet and Shesha and Damballah and all of the snake gods! And, praise and hail to Pancrates/Pachrates of Heliopolis!